SKV Group announces appointment of PEI Group
SKV Group is pleased to announce its sales agency representation agreement with PEI Group.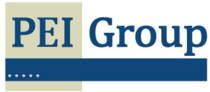 In making the announcement, Managing Director Steven Putnam commented: "With an exciting yearbehind us, PEI is pleased to move into the new year as part of the SKV team in providing originalequipment manufactured engine spares to our North American clientele. The Skandiaverkencompanies – SKV Group has a long history in both engine and spare parts manufacturing, as well asproviding factory trained technical services globally. Diesel engines today must meet ever-increasingchallenges in terms of emissions, quality and classification standards. PEI works in close corporationand partnership with ship and plant operators to help meet those challenges and maximizeperformance."
The SKV Group, a leading supplier of high quality spare parts and technical services for a wide rangeof MAN B&W, SULZER and YANMAR main and auxiliary engines. SKV Group has a long historyin engine manufacturing that dates back to the second half of the 19th century and has built more than3,000 diesel engines, of both 2 and 4 strokes, produced under official license from the major enginesmanufacturers. SKV is comprised of three-companies: Skandiaverken Ltd, formerly John G. Kincaid &Co. Ltd, located in Scotland, Skandiaverken SL, formerly Construcciones Echevarria SA, located in Spainand Skandiaverken AB, located in Sweden. SKV maintains a vast stock of over 6.0 million of USD atits central warehouse located adjacent to Bilbao International Airport, that has a fully integrated stockingand logistic control system to ensure complete control over cost, availability and delivery to ensurecustomer urgent requirements are met without delay.
Established in early 2013 and headquartered in Houston, Texas, the PEI Group serves the globalmarine, power generation, industrial, mining and transportation industries, providing industry besttechnology, equipment and environmental solutions operating across its three business segments:Environmental Fuel Treatments by Aderco Sustainable Solutions headquartered in Geneva,Switzerland, Ballast Water Treatment by Ecochlor Inc. headquartered in Boston, Massachusetts andDiesel Engine Spares by SKV Group headquartered in Bilbao, Spain. PEI provides technicalsolutions that allow its clients to reach their operational goals and meet regulatory compliance.