Richard, Adrian and Eduardo would like to thank all the visitors to the SKV stand at IMPA last week.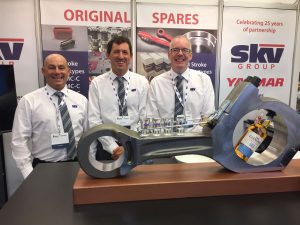 We thoroughly enjoyed your company and good humour in trying to release the Single Malt Whisky locked in our Connecting Rod.
More photographs including those of our winners will be added shortly.
You can visit IMPA photogallery here
http://www.skvgroup.es/impa-2016-photo-gallery/